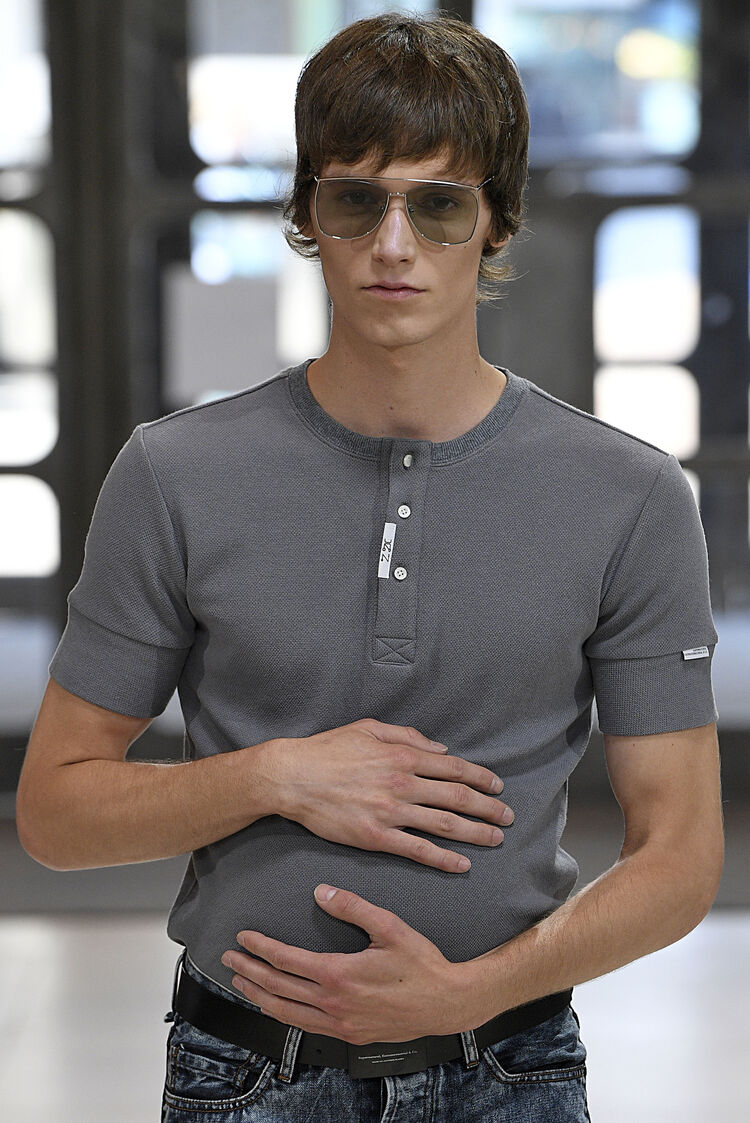 Male models in designer Xander Zhou's London fashion show sported prosthetic pregnant bellies on the runway on Sunday, June 10.
The moment comes on the heels of brands like Eckhaus Latta, Glossier and Opening Ceremony featuring very pregnant models on the runway or in their ad campaigns.
In Xander Zhou's show, the models sported fitted T-shirts and some crop tops, showing off the prosthetic bellies strapped to their bodies. At least one model wore a shirt that read "New World Baby."
"We're prepared to welcome a future of male pregnancy," Chinese fashion designer Xander Zhou said in the promotion of his latest line-up at London Men's Fashion Week.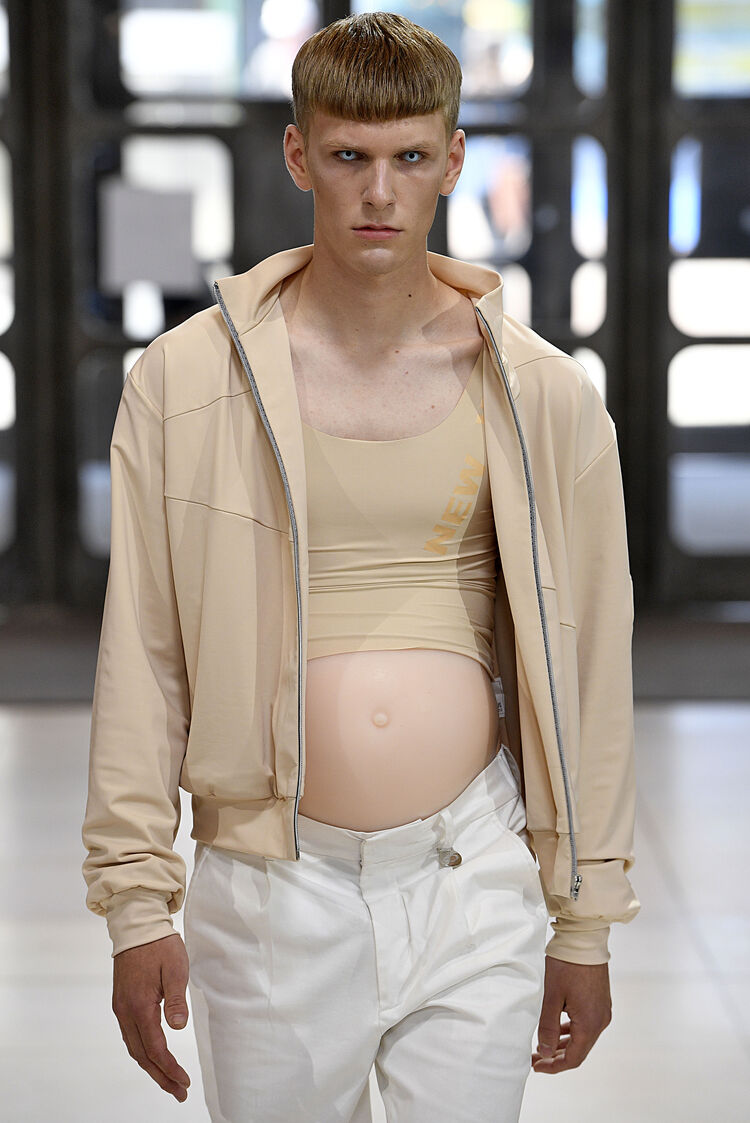 Naturally, the internet had opinions on the trend.
"Hope they also have to wear stretch marks for the several shows and get paid 75 cents on the dollar. #Thisisjuststupid," one user wrote, while another added: "I'll just keep eating Pizza, it's cheaper."