I NEVER THOUGHT I WOULD SEE THIS DAY....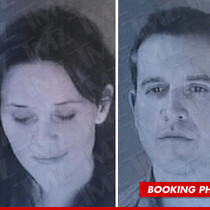 Posted April 22nd, 2013 @ 5:25am
Reese Witherspoon and her hubby, Jim Toth were ARRESTED!!! Jim was busted for DUI. Reese was busted for talking back to the police. She also pulled the, DO YOU KNOW WHO I AM card!!!! I'm not even joking. Oh Reese.....Naughty!
TMZ